If you're like most people, you've become dependent on your smartphone for information.
Well, you can make that handheld device work for you even more. South River EMC is offering outage texting.
In a recent survey, the majority of people indicated that they would like to receive a text when they have an outage, to receive updates and to be notified when power is restored. This is an opt-in service so it requires action on the part of the member if they choose to participate.
All you need to sign up is to text the word SREMCTEXT to 888-338-5530 or 000530 and follow the prompts for a short registration process. You will need to have your South River EMC account number for this process. The cell phone number used for outage reporting must be one of the numbers on the electric account.
The opt-in/registration process matches your mobile number with your account service location. You can opt-in to receive outage information for up to four locations.
Interested members can also opt-in with the assistance of a member service representative in the office or over the phone.
Once enrolled, you will be able to use keywords to report an outage, check on the status of an outage and be notified once an outage has been restored.
A member who has opted-in to outage texting can opt-out at any time. Simply text STOP to 888-338-5530 or 000530.
Data and messaging fees may apply depending on the terms of your cell service.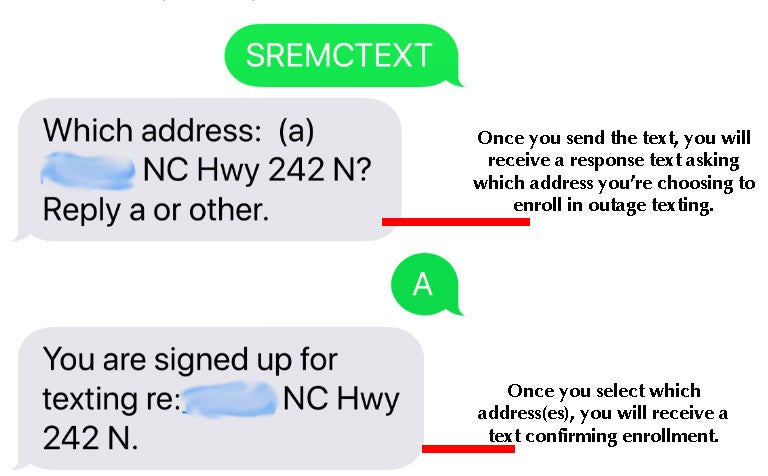 Step One
Step Two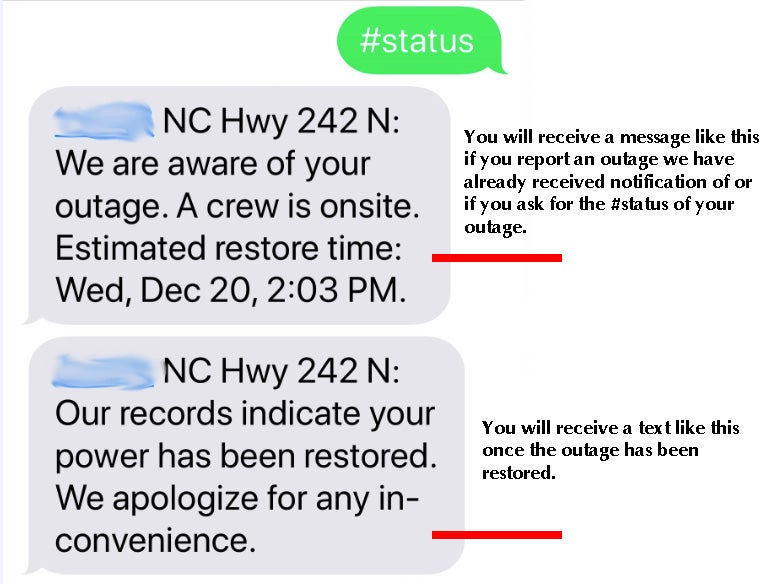 Step Three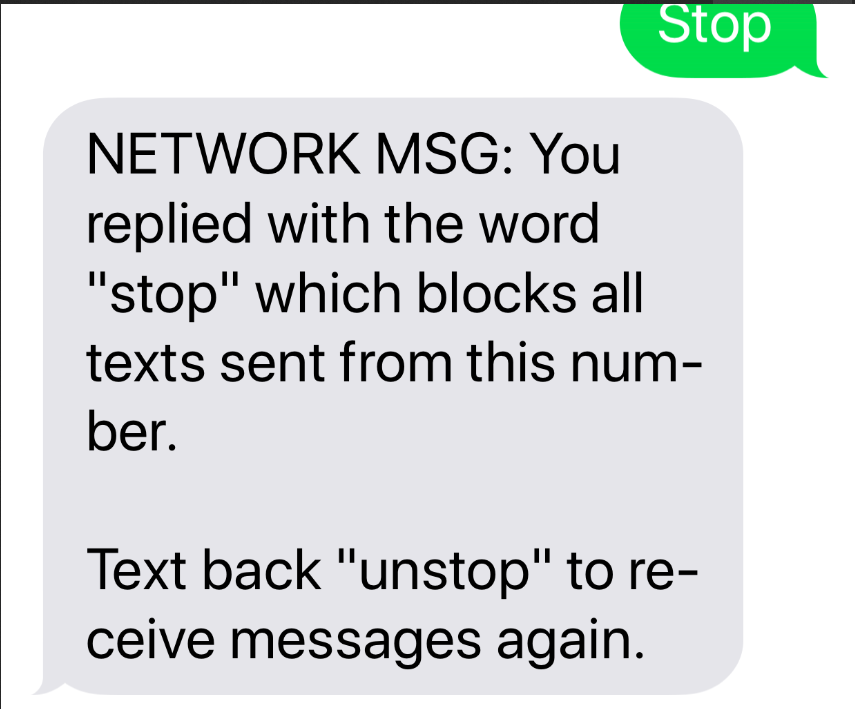 Step Four