Each month you will receive a complimentary issue of the award winning Carolina Country Magazine. This magazine contains topics of interest to all electric cooperative consumers, including new electric technologies, news on what is happening around the state, spotlight on cooperatives, etc. The South River EMC monthly newsletter is inserted in the magazine. It is full of helpful energy saving tips, information regarding your cooperative, and more.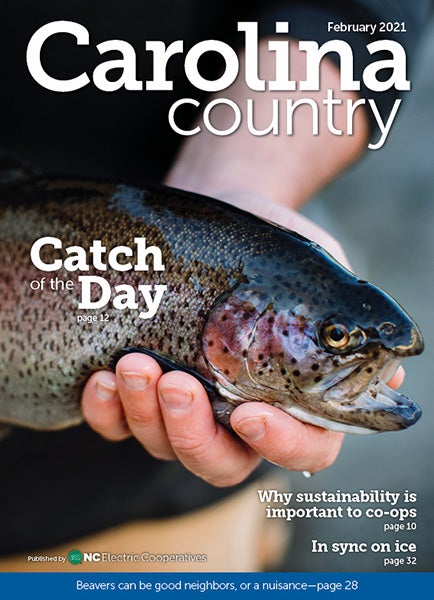 February 2021 Digital Newsletter
Archive of our recent issues of South River EMC's pages in Carolina Country.